The term Lingerie refers to undergarments that are fashionable and attractive. A wide range of underwear is available for both women and men, in different designs and sizes. For many of us, these items could be a waste of money, but those who are passionate about it consider that lingerie completes a woman. Obviously no one could deny the fact that it is considered more womanly than an ordinary undergarment.
Every woman has a choice when it comes at purchasing lingerie. It may be the choice of design or the style of fit which develops a different look. Some would like low rise panties, while others would prefer thongs or lace panties or commando shorts.The choice not only depends on one's likelihood but also on the size as well. Shorts and briefs are better alternatives for women with bigger butt size, whereas women with proportionate butt size can go with thongs, Tanga style and G-string panties.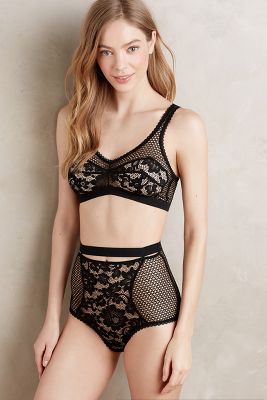 The other important thing to consider while purchasing lingerie is its fabric. There are so many options for the fabric, that sometimes it can be very confusing to choose and prefer one against another. Cotton, lace, silk and nylon are the most popularly used fabric for designing and manufacturing lingerie and other undergarment. Fabric can be the most significant cause of discomfort with a particular undergarment. Cotton and silk are natural fabric and could be extremely comfortable for the wearer. The cotton possesses a great quality of absorbing the moisture, which keeps the skin supple and soft. Pima, Egyptian and Combed can be considered among the most superior kinds of cotton. Silk is one of the most soft and lustrous fabrics known to us. However, the disadvantage of the natural fabric is that the color fades very quickly. Nylon being wrinkle free and easy to wash isn't suitable for hot and humid conditions. Nylon and other synthetic fabrics are suitable for winters.